Swimmers
泳者

2014 - 2016
acrylic, pen and wax on paper
14.5 x 20 cm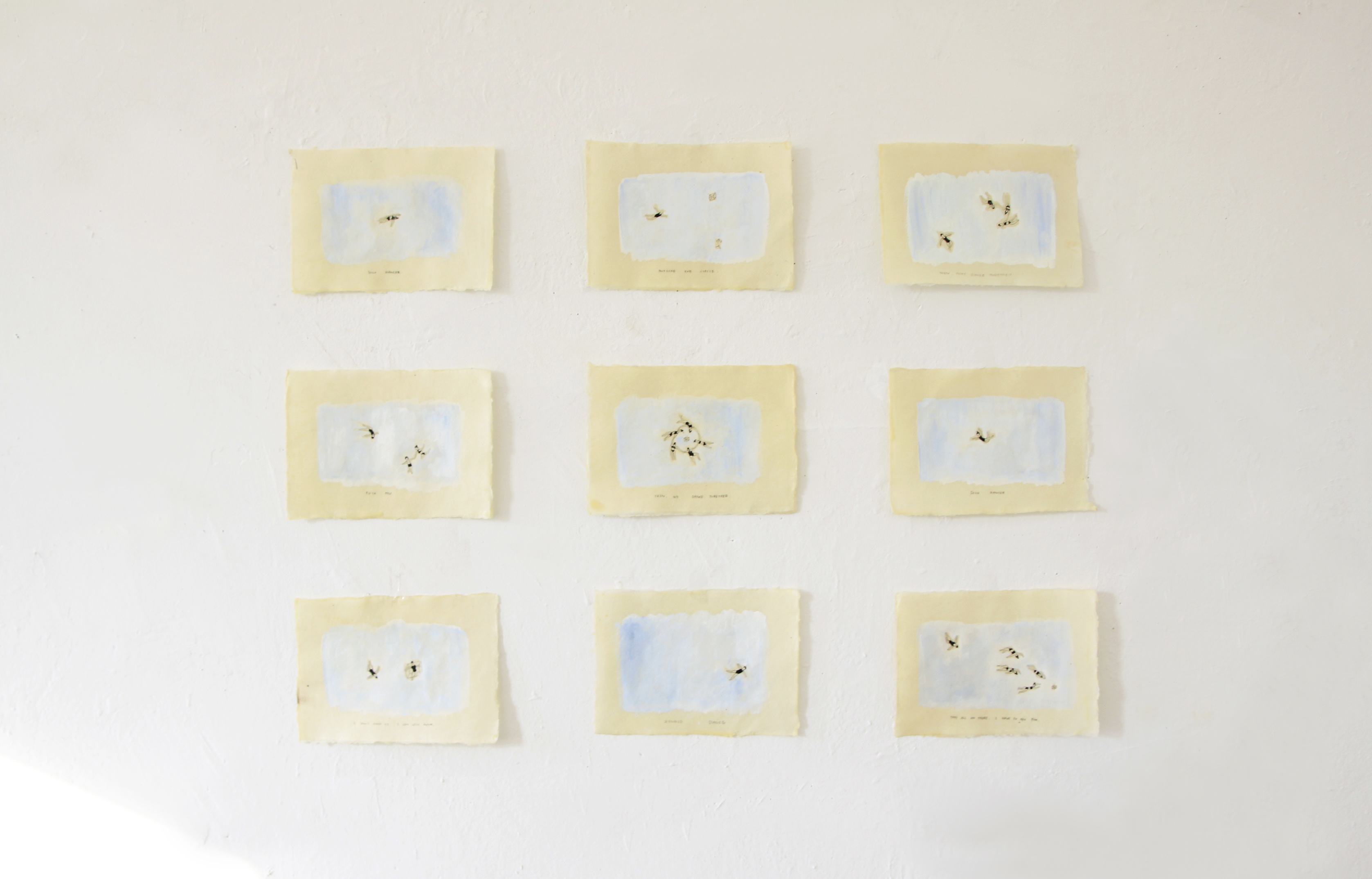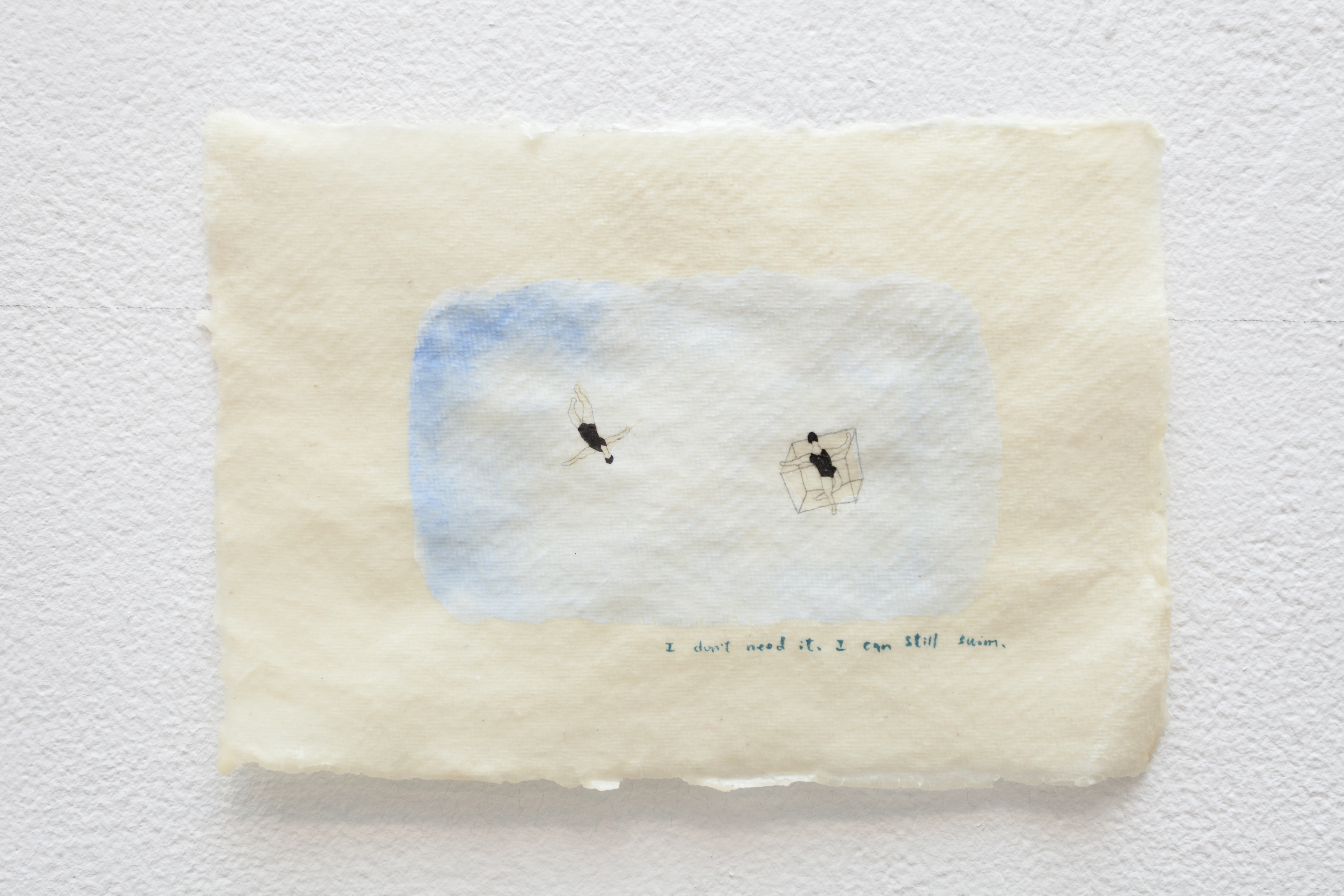 Living in a big city is not easy.

I feel we all live in a big swimming pool with a busy and routine lives. There are many unknowns happen between people's relationships and I try to draw and understand them. In the series Swimmers, I describe situations that have happened to me or other people, surrounding each other like swimmers in the pool. I take water as the medium and connection between people, and seal the drawings with wax to prevent the water from evaporating. There are some narrations below the drawings with comments about each situation. The series started in 2014, and was until end of 2016.